UX & UI Design
User Testing
App Dev
Talent Garden was founded in Brescia in 2011 as a coworking space for the talents of the digital economy. Today, the European network of Talent Garden campuses hosts more than 3,500 innovators including freelancers, startups, students and companies of all sizes.
Since 2013 we have been based in the Milan campuses; in 2018 we started working with the Talent Garden team to develop the new mobile app.
The app will provide all campus residents access to the services offered by the network: access to the buildings, meeting room bookings, event calendar, purchase of their own lunch in the restaurants inside the campuses and many other features.
Prototype and user-testing
Through the Design Sprint process, we have created a prototype of the final product to be developed in just a few days. We used the prototype to gather valuable insights on the usability of the user interface and to design the development road map.
Agile development with React Native
We built the app for iOS and Android devices using React Native, the native application development technology created by the Facebook engineering team. Following the Agile development philosophy, we have divided the features to be developed in consecutive work sprints, lasting two weeks each. At the end of each sprint we have released internally a new part of the software to be tested.
Beta program and release
We helped the Talent Garden team plan a beta program: a four month period during which a select group of campus residents had access to the app. This way, we were able to assess the experience of future users in advance and make improvements to the app even before its public release.
«Moze understood our needs and ideas, advising us both strategically and technically.»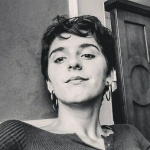 Emilia Rapone
UX Specialist, Talent Garden